* Recreated, built, and managed the products and keywords database in Excel to be imported by the Web Developer
* Created the image templates for all products, and managed their update
* Non-profit organization work.
* Selected Theme with owners, and converted existing brochures into single website with their colours and branding.

* Updated with monthly entertainment calendar between 2012-2013 for the coffeeshop, Cup O'Karma.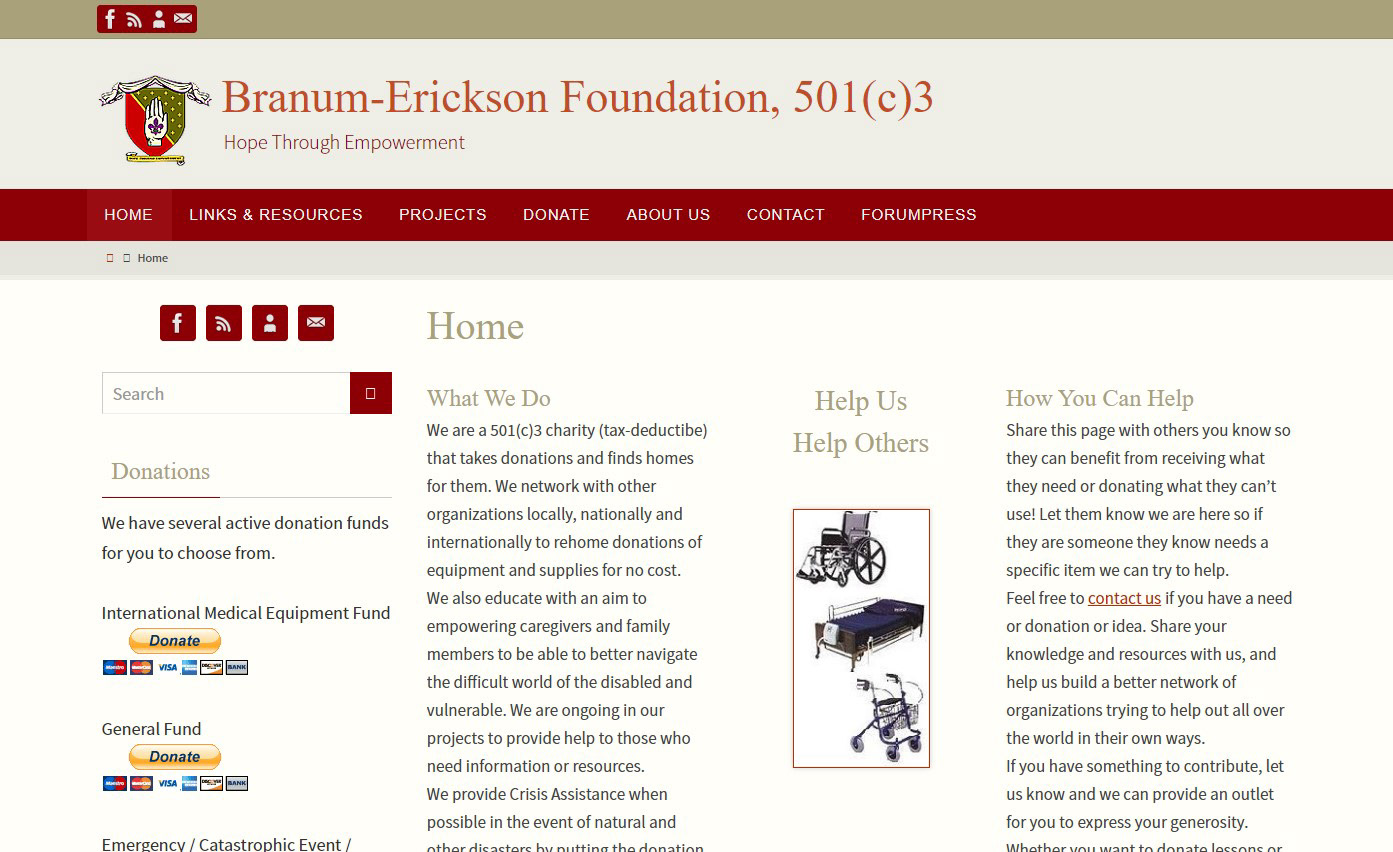 Created and managed website as part on an ongoing drive to redistribute medical equipment, with focus on hospice care and counseling.
* Took existing Flash site and converted it into a working Javascript, HTML, and CSS site using the WordPress default theme.